About DKM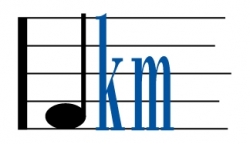 Dave Kaplan Management is one of the five cornerstones of a broad based entertainment company, based in Encinitas, CA, which also includes Surfdog Records, Surfdog and Surfmutt Music Publishing, and SDE Marketing Agency. We also have, as part of the family, the famed North County java-and-smoothie hang-out, Surfdog's Java Hut.
Dave Kaplan Management has been doing business since 1985 and has established a strong and extensive network of associates among the music industry, major and independent music labels, musicians and their management, film and television, and the action sports industry. Owned by Dave Kaplan, who has a passion for surfing, the oceans, snowboarding, and playing guitar, his experience spans management deals with UB40, Brian Setzer, Stray Cats, Sublime, Glen Campbell (co-manage), Gary Hoey, Royal Crown Revue, BulletBoys, and Butthole Surfers (among others.)
Kaplan's journey began on the shores of Mission Beach, where his family would visit each summer to escape the heat of their Arizona home. He graduated from the UCSB business school, gained status as a certified public accountant, and set up permanent residence in San Diego. One day, a college friend called and asked Kaplan- a CPA who also happened to play in rock and roll bands- to join his father's entertainment firm in Los Angeles. The company produced t-shirts for Madonna, Michael Jackson, and other top names. "I got to know a lot of top agents, lawyers, and managers, and had the opportunity to co-manage UB40 in 1986. That's when I really got into the music business," explains Kaplan. Two years later, his partner left to work for Arista Records and Dave Kaplan Management was formed.
The management team supporting DKM consists of Scott Seine (Executive VP/General Manager) and administrative staff. Together they handle most of the day to day needs of each artist DKM manages. Clients have included BRIAN SETZER, SUBLIME, DAVE STEWART, THE STRAY CATS, JASON NEWSTED, GARY HOEY, RICHARD CHEESE, RUSTY ANDERSON, BUTTHOLE SURFERS, VOIVOD, WYLDE BUNCH, NOISE RACHET, and ECHOBRAIN.